Best London Chinatown restaurants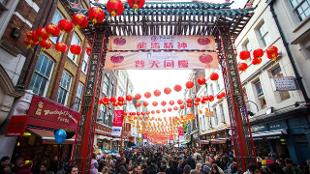 Discover some of the best restaurants in Chinatown; venues include specialists in regional Chinese cuisine, dessert shops, dim sum eateries and Chinese buffets.
You can also find many Chinatown restaurants specialising in other cuisines, from Malaysian, Thai and Vietnamese, to European and Middle Eastern dishes.
Find inspiration for the best Chinese in Chinatown to visit during London's Chinese New Year celebrations. Or, enjoy more delicious food with our guide to the best dishes in Chinatown.