Pride in London 2021 (CANCELLED)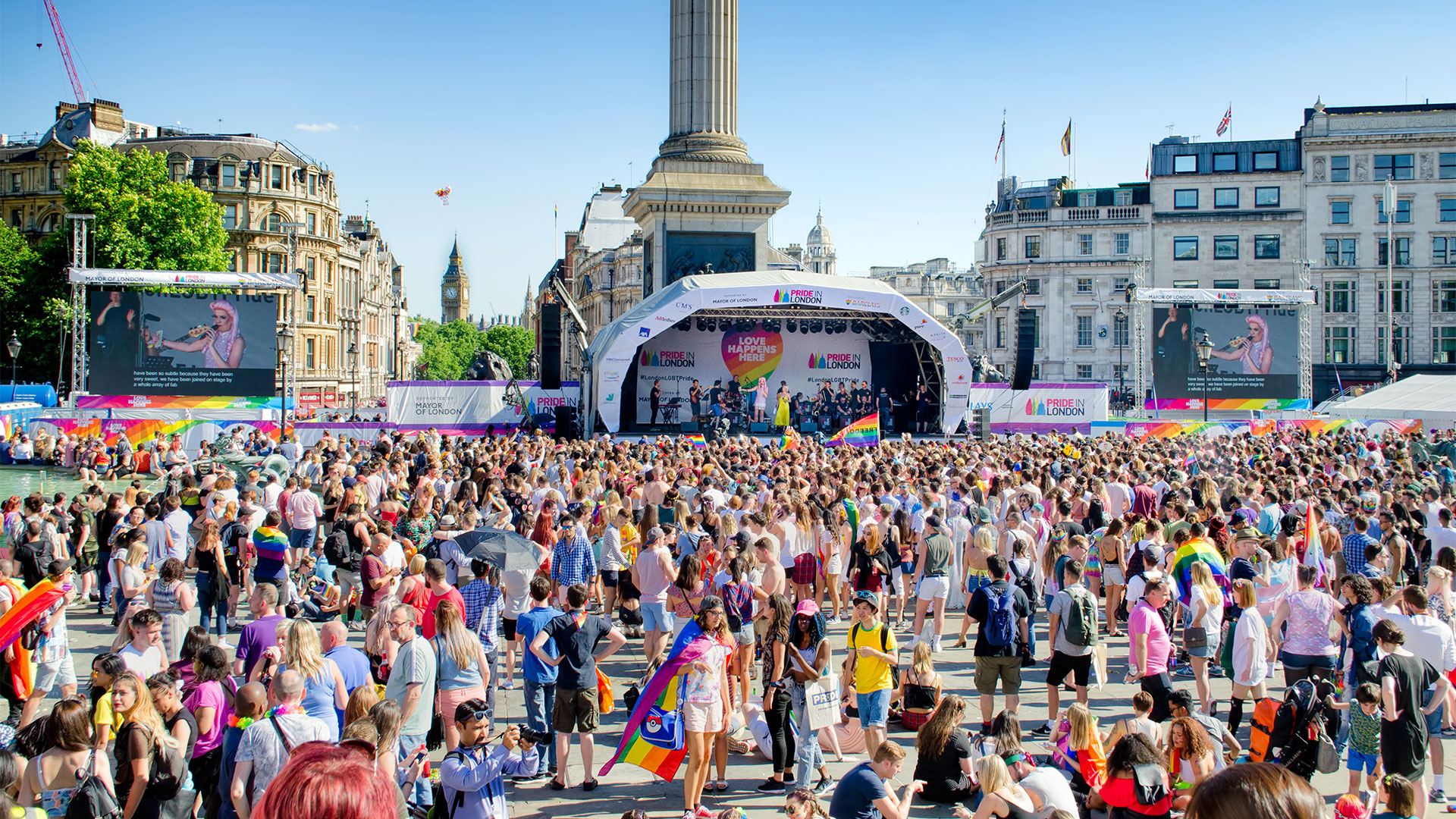 This event has finished.
Celebrate the diversity of the LGBT+ community with the colourful Pride in London Parade through central London, free festivities in Trafalgar Square and citywide events.
About
Pride in London 2021 has been cancelled – check back later for information about next year's celebrations in London.
Join the party as thousands of people of all genders, sexualities, races and faiths come together every year for Pride in London.
Pride in London celebrates the capital's LGBT+ (lesbian, gay, bisexual, trans +) communities with a programme of events showcasing LGBT+ culture, including theatre, dance, art, cinema, parties and activities across the city.
Pride in London Parade
The festival culminates in the colourful Pride in London Parade in central London, as well as free performances in Trafalgar Square and the West End.
Join the celebrations to see more than 300 floats and groups performing, singing and dancing through the streets of London.
Soho takes over at night with parties and events in the many pubs, bars and clubs.
What events are taking place for Pride this year?
This year's Pride in London has been cancelled. Check back later for a full programme of events and activities during Pride in London 2022.
Important information
Pride in London 2021 has been cancelled.