Sherlock: The Official Outdoor Game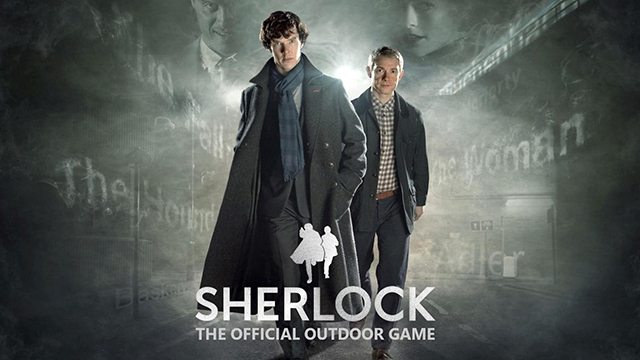 Test out your detective skills in the fun-filled Sherlock: The Official Outdoor Game from the creators of BBC drama, Sherlock.
About
Are you ready to accept a mission fit for one of the greatest detectives of all time? Gather your friends or family together and try to solve clues in immersive experience Sherlock: The Official Outdoor Game, at two London locations.
What is Sherlock: The Official Outdoor Game?
Based on the hit BBC television series, Sherlock, this detective challenge takes you around some of the key sets and filming locations from the show, all while giving you a chance to become a super sleuth yourself.
Look for clues, attempt to unravel puzzles and take photos, as you wander around the area in a quest to complete the unsolved mystery.
Where is Sherlock: The Official Game?
Take your pick from a central London location starting at 221b Baker Street, or a west London location starting outside Notting Hill Underground station. Full details will be provided once you have booked.
The experience involves walking around the chosen area, and does not involve using public transport.
How does it work?
Access to the game is via QR codes and the game's app, which lead you to specific spots where you can solve important clues on your way to completing the mission.
You are helped along the way with animated videos, voicemails and text messages, including contributions from cast members of the hit series such as Benedict Cumberbatch, Mark Gatiss and Andrew Scott.
How long does the game last?
The game lasts around 90 minutes.
What age is the game suitable for?
The experience is suitable for those aged seven and above.
How do I book tickets?
Prices
| | |
| --- | --- |
| Child Ticket | £10.30 per ticket |
| Family Ticket | £36.05 to £56.65 per ticket |
| Concession Ticket | £13.39 per ticket |
| Adult Ticket | £15.45 per ticket |