Italian food has been at the heart of London's dining scene for decades, and Italian restaurants in London can be found in all corners of the capital. So you'll never be far from a good plate of pasta.
Browse some of the best Italian restaurants in London below, and enjoy the freshest cuisine and finest wines from all regions of Italy.
1. Spaghetti House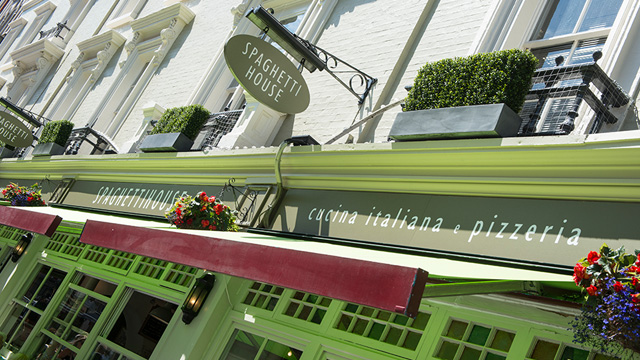 London's Spaghetti House is one of the capital's premier restaurant chains. With 11 different locations, mostly in Central London, this kid-friendly group offers stonebaked pizzas, light bites and, of course, spaghetti dishes. Enjoy all of this plus more whilst not breaking the bank. You'll find Spaghetti House is the perfect destination to feed the family before catching a show in the West End.
2. Avista
Situated inside the Millennium Hotel London Mayfair, Avista oozes class. A cornerstone of refined Italian dining, this elegant restaurant offers an excellent wine selection and fully-stocked bar. Chefs put the final touches to their dishes on a granite workstation visible to the customer, so you can have a truly rustic Italian dining experience.
3. Tozi
Whilst enjoying a comfortable stay in the Park Plaza Victoria London or if you just want to pop in for a bite to eat, you'll experience true Venetian specialities at Tozi. Opt for one of the pizzettas made straight from the wood oven, or delve into the huge pasta and salad selection that will have your mouth watering.
Not quite sold yet? Tozi's fully-stocked bar offers an extensive list of Italian cocktails, including the signature Tozi Spritz, home-made, barrel-aged Negroni and Amaro Tozi served "straight from the barrel".
4. Canto Corvino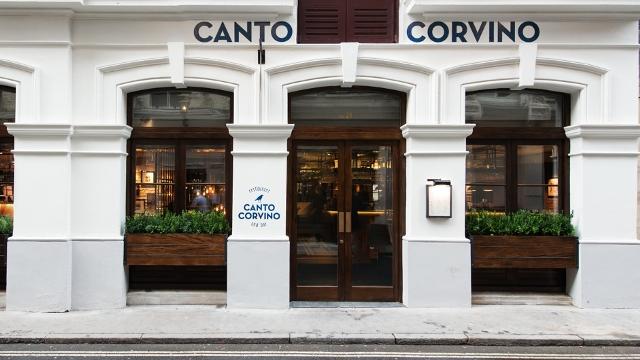 The good people at Canto Corvino in Spitalfields understand that some people don't only want to eat Italian just for lunch or dinner. Head chef Tom Salt and his team have developed menus that are simplistic, delicious, and keep customers satisfied throughout the day; whether tucking into lemon ricotta pancakes for breakfast, Sicilian red prawn, chilli and tomato arancini for lunch, or a full range of Italian dinner options.
5. Osteria Dell'Angolo
Westminster eatery Osterio Dell'Angolo is known for fusing traditional Italian dishes with more contemporary cuisine. On an a la carte menu full of innovation, you'll find the likes of saddle suckling pig with organic Umbrian lentils and white Belgian chicory, or pappardelle with braised wild boar in red wine and sage. Make sure to also relax in the lounge bar afterwards with a cocktail or two.
6. Locanda Locatelli
Michelin-starred Locanda Locatelli is the brainchild of head chef Giorgio Locatelli, a man who knows a thing or two about regional Italian cuisine, having written various cookery books and starred in TV shows. Sitting pride of place in the heart of Mayfair, this restaurant is a favourite hangout for celebrities, and with a menu featuring exquisite pasta, fish or meat dishes plus an extensive cocktail and wine list, you can see why.
7. Franco Manca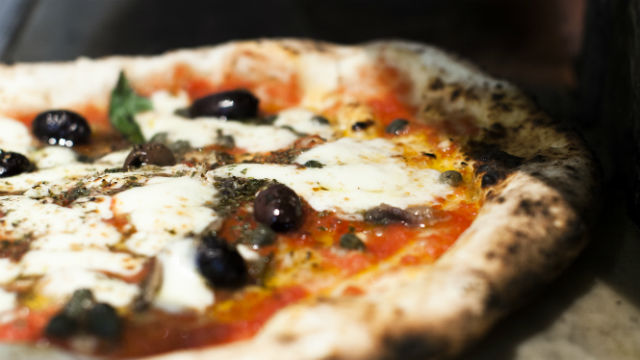 Perfect for those on budget, Franco Manca offers some of London's finest pizzas at discount prices at some of the most vibrant venues across London. With a selection of just six stonebaked pizzas, the chefs at Franco Manca know exactly what they like, and more importantly, they know what their customers like.
8. Polpo
Polpo, meaning octopus, specialises in Venetian cuisine with a twist. The first Polpo opened in Baker Street, coincidentally in the former residence of Venetian painter Canaletto, and it has since grown to become the many tentacled offering that is it today, with restaurants all over London. Settle down and share light bites of all different types, from fish and meatballs to pizzettes.
9. Murano
The pet project of world-renowned chef Angela Hartnett, Murano is located in Mayfair, and is reflective of Hartnett's Italian heritage. Having opened in 2008, it had achieved its first Michelin star within just four months. The ever-changing menu includes seasonal and modern Italian dishes, using the best of British and European produce, and the atmosphere is "fun dining" rather than "fine dining", a truly unique experience.
10. Franco's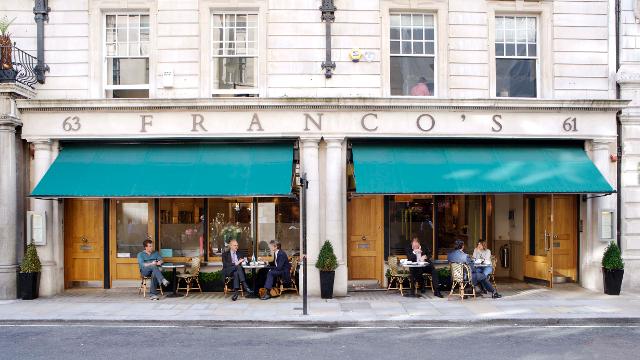 Having been open for more than 60 years, Franco's is undoubtedly one of the most popular Italian restaurants in the city. Fresh seasonal produce is showcased in the tranquil surroundings and light ambience of its quiet neighbourhood, just a few minutes' walk from Green Park. Enjoy specialities such as venison ravioli in rosemary sauce to start, and steamed sea bream or pan fried partridge as a main.
11. Bocca di Lupo
The menu at Bocca di Lupo is said to be a phrasebook in miniature, containing the 20 dialects of Italian cuisine. Make sure to head down with plenty of friends as you can spend all night trying tasty morsels from each other's plates; whether fried lamb chops from Piedmont, Roman fish, or roast suckling pig with chestnuts, Muscat grapes, white wine and bay leaves from the Emilia-Romagna region.
12. Theo Randall at the Intercontinental
When Theo Randall bought his passion for rustic Italian fare to the InterContinental Hotel, those in London's dining scene took notice. Randall's menu offers a pared-down version of the cuisine you would normally expect to come across in Park Lane, simple yet delicious, and made with fine ingredients. The wine list is 90% Italian and the spacious dining room offers views of the chefs in full swing.
Explore by category