Paul A Young Fine Chocolates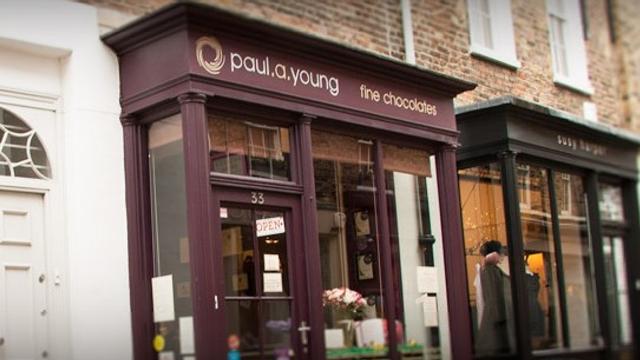 The original Paul A Young chocolate shop in Islington offers delicious hot chocolate as well as some of Paul's personal favourite recipes.
About
Paul has a reputation as one of the world's leading and most creative chocolatiers, producing chocolates free from any artificial preservatives, flavourings or stabilisers.
Look out for his unusual flavours and daring combinations, like sea salted caramels, Marmite truffles, and summer specials which include tomato, basil and olive oil; orange and tarragon; and wild strawberry, balsamic and black pepper truffles.