The Harry Potter Shop at Platform 9¾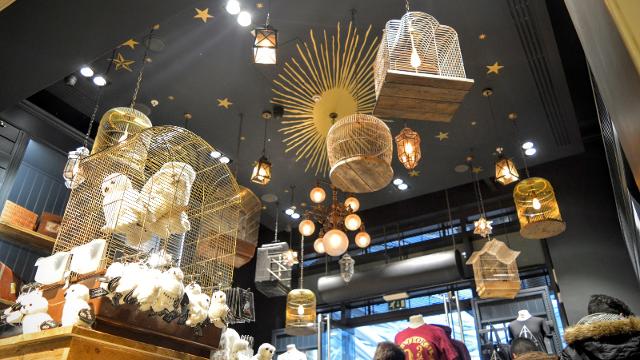 Take your photo on Platform 9¾ and enter the magical shop, reminiscent of Ollivander's wand shop from the Harry Potter books.
About
Recreate the Hogwarts Express scene on Platform 9¾ at King's Cross Station in Central London, where Harry's big wizard adventure began.
Step inside the magical shop that has been designed to look like Ollivander's wand shop from JK Rowling's books. Find all the Hogwarts, Gryffindor, Slytherin, Ravenclaw and Hufflepuff merchandise a true fan could ever want.
As well as collectibles such wands, time turners and Triwizard cups, the shop also stocks Hogwarts school jumpers in the house colours, bedding and blankets featuring your favourite school house, fancy dress costumes of all your favourite characters, and full sets of robes. Look out for the eighth story in the Harry Potter canon: Harry Potter and the Cursed Child, Parts I & II.
There are also smaller items like board games, key rings, mugs, mobile phone cases, soft toys and action figures, suitable for more modest budgets.
Harry, Hermione, Ron and even Voldemort can all be found somewhere in the store as well, so keep focused.