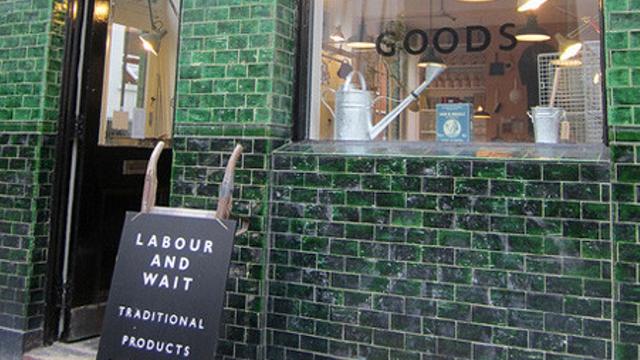 Discover a range of stylish and old-fashioned household goods at east London shop Labour and Wait.
About
Fill your home with classic, functional products from Labour and Wait in Shoreditch.
Browse for new and vintage accessories, clothing, stationery, books and general household items to suit both traditional and contemporary environments.
Pick up retro favourites such as enamel mugs, feather dusters, glass storage jars and waxed paper bags.
Housed in a striking Georgian building that was once a pub, the shop exterior is decorated with the original striking green tiles. The Labour and Wait name comes from the closing line of "Learn to Labour and Wait", a poem by American poet Henry Wadsworth Longfellow.