Mr Foggs Gin Parlour- Covent Garden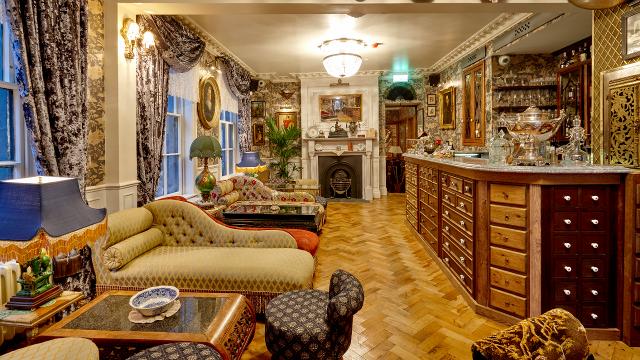 Browse the mindboggling selection of gins at this quirky Covent Garden bar.
About
Accessed through a secluded side door in Covent Garden's New Row, the Gin Parlour and Salon sits above the raucous Mr Fogg's Tavern and was once home of Phileas Fogg's beloved late aunt and acclaimed actress, Gertrude Fogg, who left her humble abode to her nephew.
The Gin Parlour is home to more than 300 of the most unique, interesting and rare gins from all around the globe. The immense collection is constantly being added to and features numerous brands that even the most avid gin connoisseur has yet to discover. Find the gins and an impressive array of tonics and several different botanicals lining every inch of the Victorian-inspired room.