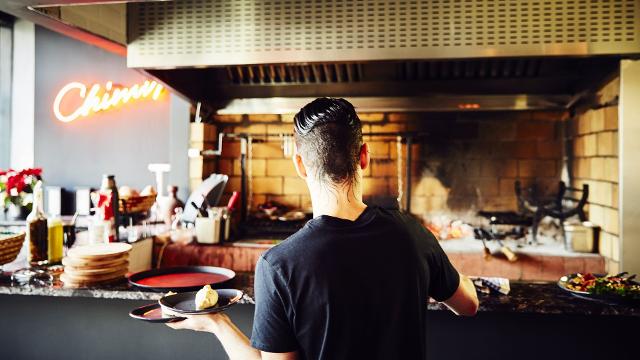 Take a journey through the colours and flavours of Argentina at this lively Southwark restaurant.
About
Enjoy the best of authentic Argentinian cuisine at Chimis on Southwark Bridge Road. Founded by Nicolas Modad from Brindisa and Federico Fugazza from popular Borough Market food stall, Porteña, this casual restaurant specialises in traditional Argentinian parrillia (grill).
Expect juicy chargrilled meat and fish, with highlights including grilled octopus, grilled lamb cutlets and sizzling Argentinian steaks, alongside fresh vegetables and homemade pasta. The drinks menu features a good range of South American wines and lesser-known Argentinian beers.