The Oystermen Seafood Bar & Kitchen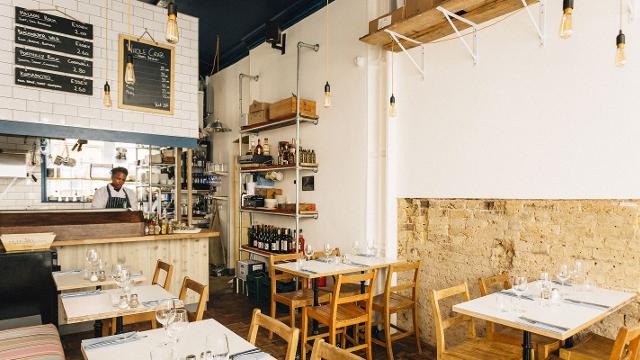 This friendly oyster bar in London's West End serves top-quality fresh seafood in an informal setting.
About
Sample some of the best seafood from the British Isles at The Oystermen Seafood Bar & Kitchen in Covent Garden.
Take your pick from the country's best oysters sourced from the UK's top producers, from Cornwall and Wales to Essex.
And choose how they're served: go traditional with shallot vinigrette, opt for a unique tingle on the tastebuds with champagne aioli, or enjoy a crunch with oysters wrapped in tempura batter.
Alongside the oyster bar, you can also feast on steamy bowls of mussels, try the catch of the day, or treat yourself to a whole Devon brown crab. Wash it all down with Oystermen's bespoke oyster stout, brewed in collaboration with Canopy Beer Co.