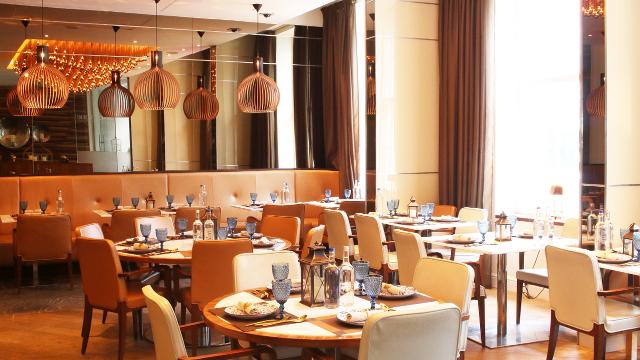 Try authentic Indian street food within The Montcalm London Marble Arch hotel.
About
Taking its name from the roomali roti bread, which is hand-spun until thin enough and then folded into "hankies", this stylish West End eatery serves up authentic Delhi-style street food at affordable prices.
Delve into light and aromatic small plates that create an explosion of flavours, from truffle naans and chili lamb chops, to Kankda, which combines crab meat and potatoes baked in egg custard.
The beautiful surroundings of the Montcalm Hotel provide the perfect backdrop for a cocktail or two at Hankies before or after your meal.