There are plenty of exciting options to choose from, whether you're interested in famous historical figures such as Jack the Ripper, fascinated by royal London, or just want to sample London's brilliant food, attractions and architecture.
Content contains affiliate links – marked with asterisks. If you click through and make a purchase, Visit London receives a commission which is put back into our work promoting London.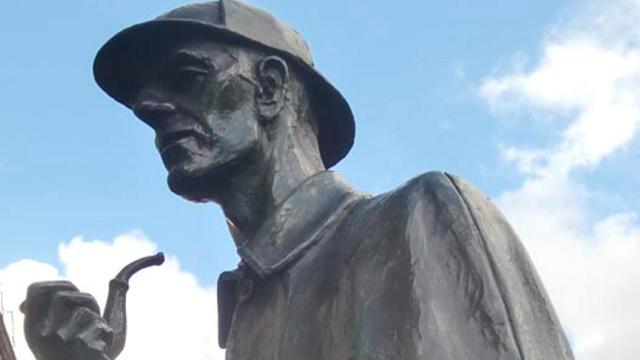 Come and see the London sites that inspired Sherlock Holmes author Arthur Conan Doyle with the Sherlock Holmes Tour. You can also explore some of the locations featured in the books, films and TV series as you are led around by a professional guide in this two-hour tour of Sherlock's London.
Read More

: 1. Sherlock Holmes Tour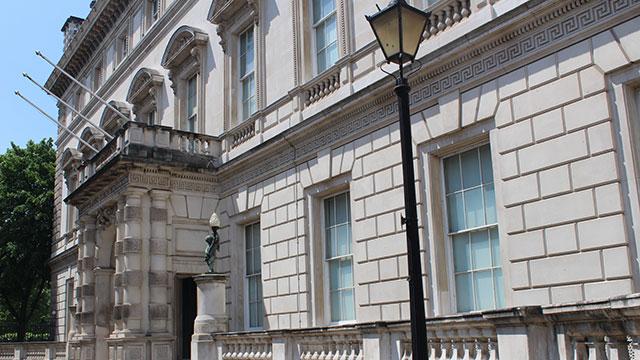 Journey back in time to an era of elegance with a Downton Abbey walking tour of London! Enjoy a leisurely stroll as you admire the legendary London haunts of the Lords and Ladies of the Crawley family and their household. Relive your favourite Downton Abbey scenes as you explore impressive filming locations from the award-winning TV series.
Read More

: 2. Downton Abbey London Tour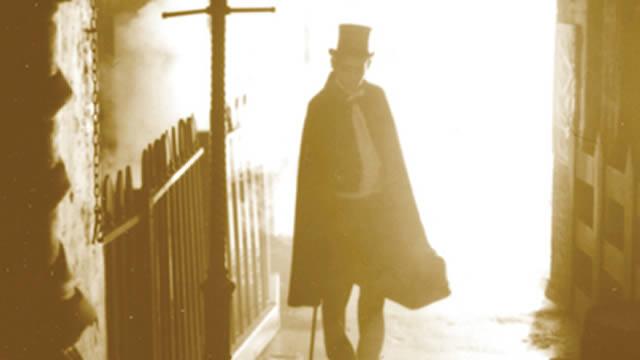 Experience the fright of a lifetime as you embark on a walking tour that examines one of the world's greatest unsolved mysteries. Walk the streets where Jack the Ripper committed his many crimes and hear tales along the way from your knowledgeable guide.
Read More

: 3. Jack the Ripper Tour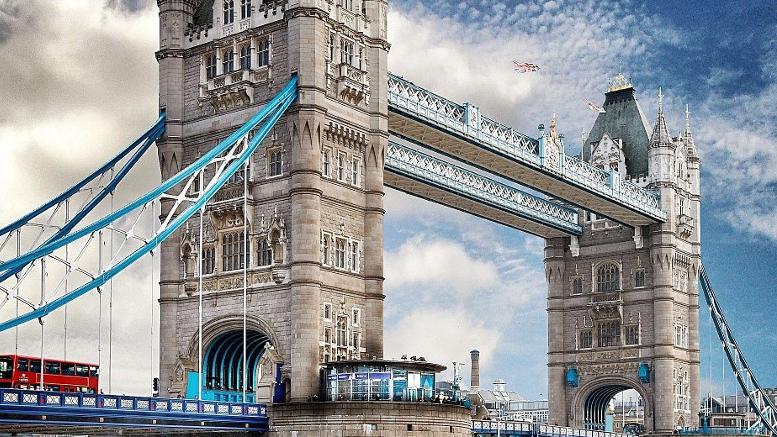 The City Visitor Trail takes you on a journey through the heart of London. Take in famous attractions such as St. Paul's Cathedral, Guildhall, the Bank of England and the Tower of London or try the themed "side-tracks", each one moving away from the main path to give a more in-depth look at one part of the city.
Read More

: 4. City Visitor Trail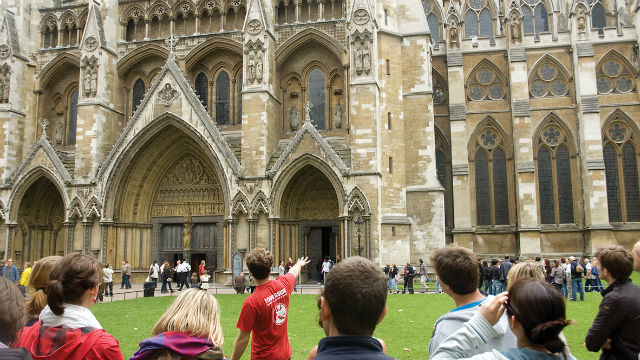 Gain an intriguing insight into London's history. Visit the City of London, stopping at St Paul's Cathedral and the Tower of London; explore East London covering
Brick Lane
, Cockney culture and the
criminal underworld
; learn about Jack the Ripper; or embark on a five-venue
pub crawl
.
Read More

: 5. Sandemans New London Tours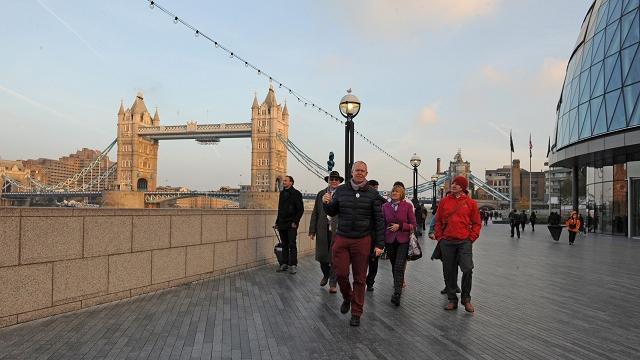 Book a tour with one of Guide London's professionally qualified Blue Badge Tourist Guides, who know the city better than anyone else. Whether you want to visit famous London sites such as Westminster Abbey by coach or discover back streets of the Jewish East End on foot, your Blue Badge Tourist Guide can entertain you with entirely new stories in dozens of languages.
Read More

: 6. Blue Badge Tourist Guides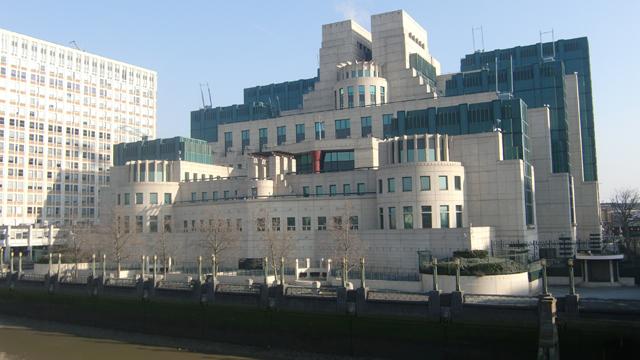 Join a unique movie and TV sightseeing walking tour experience in London and go on location to see incredible sets and fascinating landmarks. Local guides provide fascinating insights into the industry and there are multiple tours available, including Doctor Who, Gangster London and Harry Potter Tour of London locations.
Read More

: 7. Brit Movie Tours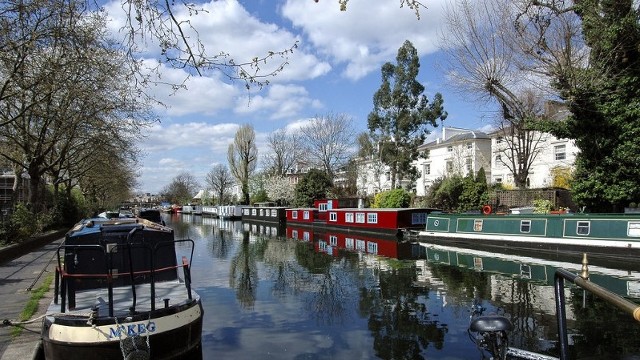 London Walks is the most extensive manager of walking tours in London. With more than 100 walks built up over half a century, including Jack the Ripper walks, Olympics walks, Harry Potter walks, ghost walks and many more, you'll find all your walking needs satisfied with a tour courtesy of London Walks.
Read More

: 8. London Walks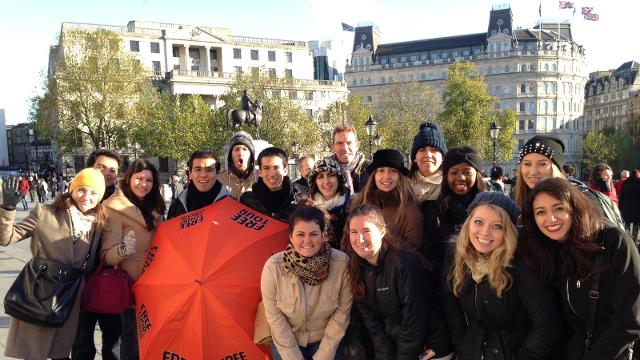 Visit three royal palaces as you journey from
Big Ben
to
Buckingham Palace
and
Trafalgar Square
. Along the way you will discover plots to destroy Parliament, Churchill's hidden bunker, exclusive clubs for the rich and famous, and more. And if that's not enough excitement, listen closely for incredible tales of cannibal pelicans and crazy lost tourists. This walking tour is run by Strawberry Tours.
Read More

: 9. Royal Tour of London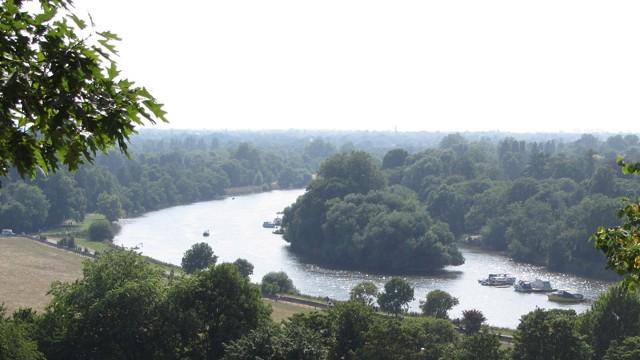 Take a guided sightseeing tour around one of London's most affluent, charming and historically interesting areas. With beautiful scenery, including Richmond Park and the river Thames, you could while away the hours in this leafy London suburb. And since Richmond is only a 20-minute train journey from Central London, there's no excuse not to visit!
Read More

: 10. Discovery Richmond
Explore by category