From cool drive-in theatres and outdoor cinemas to unique and unusual cinemas, London has a lot to offer to movie buffs.
Here's where to watch all-time classics outdoors or from the comfort of your own car. Remember, outdoor cinemas are seasonal, so viewing opportunities vary!
Best cinema experience outdoors
King's Cross open-air cinema
Catch your favourite films in cool canalside surroundings during the
Summer Love Film Festival
in
King's Cross
. Take your pick from a great lineup of much-loved flicks, including Big, Cool Runnings, Toy Story and many more movies.
Openaire Float-In cinema by Häagen-Dazs
Hop aboard your very own boat for one of London's coolest cinema experiences with the Openaire Float-In cinema by Häagen-Dazs. Sail along the capital's canals before mooring up next to Merchant Square, where you'll be able to watch a film of your choice on the water and indulge in tasty snacks.
Summer Showtime on The Coaling Jetty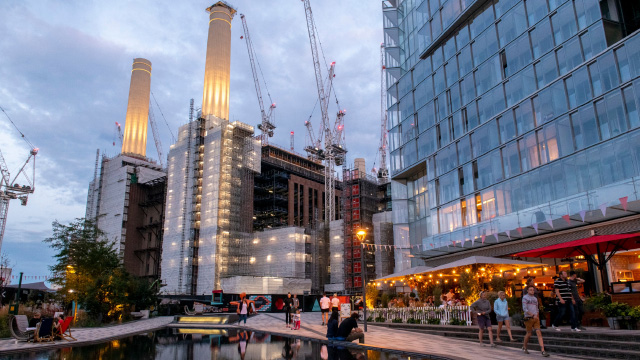 Hideaway Cinema
Spend a summer evening under the stars with
Hideaway Cinema
's open-air film festival. Head over to
Hampstead Heath
or
Kew Gardens
to catch blockbuster movies, kid-friendly films and sing-along screenings.
Adventure Cinema
Touring multiple venues across London, the Adventure Cinema takes over your favourite local parks with the Film & Food Fest 2021 – the perfect combo of outdoor cinema, street food, live standup and more – as well as immersive cinema experiences in selected venues.
Best rooftop cinema venues
Bar Elba
Catch a flick at Bar Elba's rooftop cinema in Waterloo during the warmer months. Order some tasty snacks and a cocktail, sit back and enjoy the film in this cool alfresco spot.
Rooftop Film Club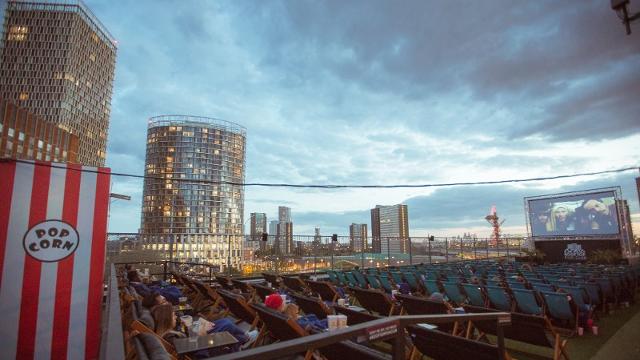 Drive-in cinemas
The Drive In
The Drive In at Troubadour Meridian Water brings you an incredible selection of films, from absolute classics to recent releases. No wheels? No problem! The Drive In has teamed up with a car provider to make your renting hassle-free. Finally, a good reason to spend a whole day in the car!
Explore by category