Content contains affiliate links – marked with asterisks. If you click through and make a purchase, London & Partners takes a commission which is put back into our work promoting London.
Transport in London can be affordable, quick and easy, with cheap travel options to suit everyone. Whizz around on a Santander Cycle, see the sights from London buses or make use of off-peak London Underground fares using an Oyster card or contactless payment card.
Walking routes that are quicker – and cheaper – than the Tube
Use a Santander Cycle for just £2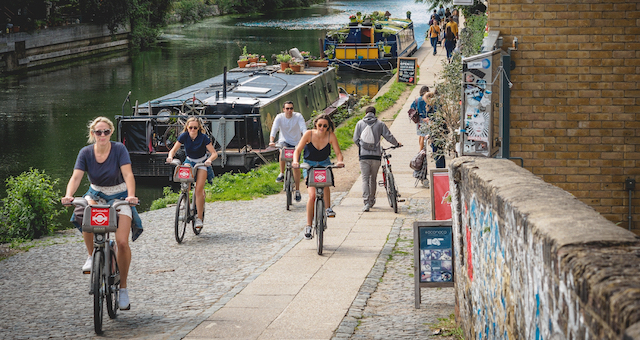 It costs £2 to access Santander Cycles for 24 hours.
The first 30 minutes of your ride is free each time you hop on a new Santander Cycle, which means you can make multiple trips in one day and still pay only £2.
Go contactless for the cheapest fare
Hop on a London bus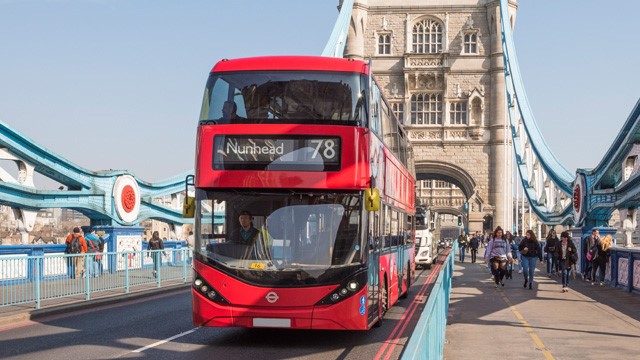 Buses not only offer a scenic way of getting around London, but they're also easy on the wallet! A single bus fare in London costs just £1.65, and unlimited bus travel using an Oyster card or contactless payment card costs £4.95 for the whole day.
Make the most of the Hopper fare, which allows you to make unlimited bus or tram journeys for free within an hour of when you first tap your payment card.
Stick to off-peak travel
Journeys outside of Zone 1 in London are cheaper during off-peak travel times. Save money by avoiding travel during the morning and evening rush hours. Peak prices are in effect from 6.30am to 9.30am and 4pm to 7pm Monday to Friday.